Earlier this year, Vivantio's CEO Greg Rich spoke with TEC Analyst PJ Jakovljevc about customer service, technology and the "next normal" in CX (Customer Experience). Here's an excerpt from that interview that originally appeared here from Technology Evaluation Centers.
TEC: How do you view the impact of the pandemic on customer service management?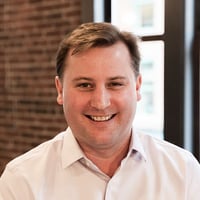 GR: For most of our customers, there has been little impact as it pertains to service management. After all, we are a cloud provider, so it's been business as usual. When it came to remote working, the largest pain for those customers was telephony: how do you maintain a service desk operation with everyone working remotely and handle large call volumes? And of course, call volumes went through the roof for IT Teams—people were working in environments that IT had no control over.
But what we did see was a huge uptake in omnichannel support technologies in order to achieve reductions in call volumes and the ability to self-diagnose issues.

Like working from home (WFH), self-service is a technology that many people talk about, but hardly ever adopt. From the outside, it's tough to really get a grasp on the value it might bring other than just providing another way to log a ticket. But it is far more than that.
Sophisticated self-service technologies provide access to tools, technology, and knowledge that can circumvent the need for a ticket to be logged in the first place. And, if it does get logged, it's after a process of capturing further information about the issue that allows those tickets to be passed directly to the resolver group most equipped to resolve it, saving a huge amount of time.
For Vivantio customers that embraced self-service during COVID-19, there has been an overwhelming response of "Why didn't we do this earlier?" Other technologies that rose to the forefront include integration with Teams and Slack. These tools became a lifeline in remote team working environments. Their chat capabilities, integrated with the service management platforms, became a new way for tech and customers to interact.

TEC: What software solutions and capabilities have been particularly helpful for your customers these days and how have they helped?

GR: Self-service/omnichannel technologies that provide end users with a more robust and enriched service is one. The other two are optimizing service and the ability to do more with less/reduce ticket times/reduce touchpoints. By implementing workflows, ticket routing, trigger rules etc., it allows the technology to make decisions based on the current situation/lifecycle of the ticket.

This means the ticket moves through the system far faster, reduces the workload on the team, and gets a resolution to the customer in a much shorter time. We have also seen an uptake in tech-to-tech chat within the solution. Given people are no longer in the same room and able to ask a colleague for help on a particular ticket, the chat feature keeps colleagues connected in real time.

TEC: How about some examples of metrics from your customers?

GR: We have seen customers, not only in the pandemic but also prior to it, who have been looking to adapt and mature significantly in their customer experience (CX) offerings. The pandemic has only exacerbated that need.

We have seen customers increase their capacity from 50 customer service tickets a day to 250 with the same staffing levels. Also, we've seen customers improving their on-boarding and termination processes to a single click from a former 27 min process and a 70% reduction in call volume as companies roll out omnichannel self service solutions. These have all been key for customers to pivot and adapt, especially during the pandemic.
The Technology Aspects
TEC: You've been the cloud proponent for some time. Do you think that COVID-19 will be the final blow to on-premises software deployments?

GR: I do feel it will have an impact. The way I see it is that, for those still holding on to on-prem deployments, they are doing that for the following three reasons:
They have already invested heavily in technology infrastructure and want a return on that investment;
They just don't feel comfortable with SaaS (laggards); or
For compliance/regulatory/security and other reasons. (We recently had an enquiry from the United States Space Force who don't actually have access to the internet!)

For the first two categories, I think COVID-19 has had an impact. For the first group, the need to embrace digital transformation as their entire workforce moves to a Work From Home environment makes access to on-premise systems a logistical nightmare. They either needed to invest heavily in VPN technologies which required huge setup and configuration costs or find SaaS alternatives. It would have been evident quickly that, for those staff members not needing access to line of business (LOB) systems, all the other technologies can easily be provided through SaaS providers.

For the second group, they were just pushed over the edge! Like many companies unsure if WFH or hybrid was something they wished to roll out through their business, COVID-19 took that decision away from them and they had to embrace it. Same for SaaS technologies. You see this particularly in education who have had to adapt quickly to switching to remote based systems.

Some companies have been smart about adoption too, not just looking to switch their on-prem platforms to SaaS solutions, but making use of Azure and Amazon to host hybrid platforms allowing them to move their infrastructure to the cloud, allowing them to keep the platform private.
TEC: Have you seen AI, bots, big data, or any other buzzword du jour technologies being critical these days?

GR: With our customers, I don't see it so much. I guess it all comes down to service management maturity and how they can elevate service during this time. So, for us and our customers, omnichannel support has been key. But I have seen evidence in other companies—ones where their service operations are much larger (particularly call centers), and they have leveraged chat bots and AI to resolve issues at the point of contact.

Big data is huge though and I think this has been a learning point during COVID-19. Again, more pertinent at the call centers or huge service teams using big data and analytics to provide predictive customer insight to drive business outcomes. The ability to pre-empt a customer's needs or even the ability to provide agents with customized information to personalize the customer's experience is huge.

Also, on the other end of the scale with the smaller companies and AI and machine learning, even without big data, there are massive opportunities for efficiencies and improved service offerings in leveraging these technologies at an appropriate level for their customers and end users. Just adding head count is not an efficient way to expand and improve service, it is the intelligent use of these technologies alongside adoption of best practice that will allow teams to stand out, technology is not the silver bullet but an enabler.
Predicting the "Next Normal" in CX
TEC: How do you envision customer service post-COVID, now with the hope of vaccines? What will be the "next normal" in CX, to your mind?

GR: It will take some time to trickle down but enhancing customer experience based on predictive analysis will become the new norm. How can we enrich the users' experience and provide them with the best possible outcome based on what we already know? We have learned over the past few years that customer service and customer success are seen as pivotal in the customer lifecycle journey these days. Retention and growth are both driven by CX. The better that experience, the happier the customers.

In terms of the new norm, I would say it is the norm that would have happened in five years' time. What COVID has done is accelerate digital transformation and the need for companies to mature in their CX to both internal and external users. Whether that may be adopting an internal cloud-first approach or ensuring their services are optimized to add value to their end users and customers.

Machine learning will be introduced to aid the intelligence and automation of interactions and insights within CX. This automation and insight from machine learning will allow companies to add more value to their customer interactions, improve the customer journey, and allow companies to realize greater value themselves from their customers or end users in increased adoption and loyalty.

One of the benefits to adopting Cloud technologies in the CX space (and others) is the ability to not have long term contracts so customers can move relatively frictionlessly. I think post COVID, as more companies adopt a cloud approach, vendors will be looking to tie the customers into longer relationship, not with contracts but with real demonstrable value. This is not just applicable to CX software vendors but also to the customers themselves—they need a CX toolset that enables increased value, loyalty, and advocacy of their customers. The ones who don't evolve and mature will be left behind in the new norm.
The full article can be found here.